Shipping is one of the oldest industries in the world. As such, people have had centuries to master it. With the advent of new vessels, a more streamlined global climate, and better navigational technology, shipping items from across the entire world has been expedited tremendously.
Yet, the shipping industry is still looking to improve. Tested and reliable routes, such as the Silk Road, Artic Circle and Northern Sea Route (NSR) are now expanding their reach and intensity in a bid to produce even better results.
To be able to adapt to growing demand, however, the shipping industry will have to change a few of its own cogwheels to chug along well. Today, we take a look at those mandatory changes that would guarantee better results and efficiency.
New Technologies and Innovation in Shipping
There are many new and exciting technologies that the shipping industry is exploring now. Technology onboard vessels is evolving quickly, designed to boost operational capacity but also guarantee smoother transits.
The biggest advancement in the sector is the use of big-data to predict weather patterns and expedites offboarding and onboarding at dockyards. To this end, there has been a number of new solutions introduced, including but not limited to:
Artificial Intelligence (AI)
Blockchain
Smart Ships
Robotics
Autonomous Vessels
All of these above are just part of the mass digital transformation that is happening in the industry right now. Automation has been a huge boon to freeing up people's time and allowing human operators and shipping experts to focus on analyzing big data to focus on a more efficient future for the industry.
What the Industry Needs to Address Right Now
To make sure it's adaptable, the shipping industry must address its biggest problem, the amount of green house gas emissions globally.
The GHG emissions must be reduced by at least 50% by 2050, so that shipping can remain sustainable and not contribute to a global catastrophe as our appetite for goods shipped from halfway across the world remains the same. There are four specific categories in which the industry must seek to improve, and they include:
Finding alternative low-carbon fuels
Boosting energy efficiency
Identifying ancillary energy sources
Adding more tech that allows slashing CO2
The industry will be able to issue a course-correction easily, providing that all operators comply with international shipping regulatory standard, which addresses these issues head-on. To do so, though, the industry will need to drive higher efficiencies and synergies first.
Why Is Digital Important?
Digital technologies have had a permeating effect on every aspect of human life. It's no surprise that shipping should be one of those industries to benefit. Big data, the ability to process large chunks of information, and analyze changes in industries, regulation, and even weather patterns have proven an incredibly useful tool.
Naturally, the digital revolution has spread to virtually everything out there today. From on-demand streaming platforms to every walk of the entertainment industry, digital has been the buzz word for many businesses.
Even Las Vegas, where the world's richest and best brick-and-mortar casinos are based, is now conceding that there are plenty of online casino opportunities to tap into instead. There are dozens of examples of great reputable Internet casinos these days, and you can have a blast playing at any of them. If you are not sure where to start, just click here and check out hundreds of games, promotions, and the swift mobile platform available to you.
Can We Continue to Consume as Much as Before?
Humankind may be consuming a little more than necessary right now, but our species is set on a course correction whereby we are only focusing on the essentials. Optimizing the shipping industry is an important step in this process as it allows us to see how to best rely on local sources of the economy.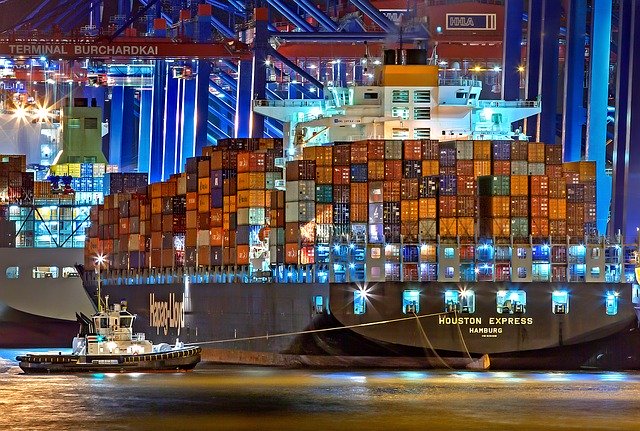 That is not to say that shipping should be suspended. Trading goods has been an essential and integral part of our lives for centuries. Commerce has ushered in peace and prosperity, helping everyone get as much as they need without the need to forcibly do so through acts of war for example.
It's possible that more people will focus on sustainable development, i.e. striking a balance between global trade and what we can produce locally. There is certainly a place for shipping, and as the industry embraces innovation and boosts efficiencies, it's easier to see why we are all headed for a brighter future.
What we need to do now is find the will to act together.